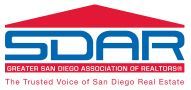 Membership Services
Risk Management
Risk Management Forms
SDAR publishes Risk Management Forms, all designed to give REALTORS® additional ways to manage and reduce legal risk. You can download samples of each, and Question and Answer (Q&A) sheets on the most commonly used. Order C.A.R and SDAR Forms online by logging into Member services on your right. Get SDAR Risk Management Forms on zipForm®, a FREE benefit to SDAR Members.
zipForm®
Local transaction forms are available FREE for SDAR REALTOR® members to download. All other San Diego County REALTORS® who wish to download the forms can get them for $69/year through zipForm®.
Risk Management Specialist ™
The Risk Management Specialist™ (RMS) program is a cutting-edge designation, designed to help REALTORS® understand and interpret contracts and the laws that govern them. The courses are taught by legal experts who are actively working in the community.

In today's world managing risk has become a necessity, not an option.
Membership in the RMS Program includes many benefits, such as a 10% discount on selected SDAR classes and seminars, as well as on the purchase of transaction forms for RMS in paper format from SDAR's REALTOR® Stores. Some courses are CalBRE-approved and are eligible towards your California real estate license renewal.
How to Earn the RMS Designation
Must complete ALL 5 Core Classes

Must complete 1 Contract Class

Must complete 2 Elective Classes

All courses MUST be live through SDAR

Courses completed with the last calendar year (from application date) will be accepted*

A member in good standing of NAR

A member must be a REALTOR®

Complete all courses within 1 year of application

RMS Members must have a minimum of two years as an agent; time can be accumulated through this one-year program.

RMS members must have a minimum of 4 transactions before graduating. (Transactions to be verified by Broker of Record.)
* With proof of completion
Core Classes
| | | |
| --- | --- | --- |
| Classes | CE | Hours |
| Ethics | 4ET | 4 |
| Risk Management | 3RM | 3 |
| Fair Housing | 3FH | 3 |
| Management & Supervision | 3MS | 3 |
| C.A.R.'s Guide to the RPA | 4CP | 3 |
Contracts Classes
| | | |
| --- | --- | --- |
| Classes | CE | Hours |
| Understanding the RPA-CA / Listing & Buying | 19CE (6CP & 13CS) | 19 |
| Contract Essentials | 8CP | 8 |
Elective Classes*
| | | |
| --- | --- | --- |
| Classes | CE | Hours |
| Short Sales & Foreclosures | 8CP | 8 |
| Know Your Disclosures | 6CP | 6 |
| Rules of Marketing and Advertising | None | 2 |
| C.A.R.'s All About Disclosures | None | 3 |
1. Submit application with initial one time non-refundable application fee of $49
2. Complete all education requirements
3. Annual Dues waived the first year
4. $99 Annual Dues – prorated monthly
RMS Recertification Requirements (Yearly)
Must complete Ethics

Must complete Annual Forms Updates Class
Benefits of RMS Program Membership
Risk Management Alerts, which updates you on legal issues, hot legal topics and legislative and regulatory changes

Name published in Membership Directory

Name published on SDAR's web site

10% discount on selected SDAR education classes and seminars

10% discount on SDAR's Risk Management Forms (paper format only; does not include zipForm®)

10% discount on monthly selected risk management products.

Contact our exclusive partner Landy Insurance to answer any of your E&O questions

Discount on E&O insurance coverage through CRES Insurance Services

Free attendance to all regular REALTOR®/Attorney Seminars ($100 value per year)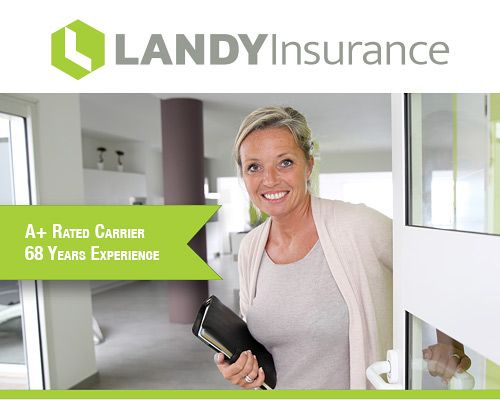 The Herbert H. Landy Insurance Agency, Inc. has been a national leader in providing Professional Liability Insurance and Errors and Omissions (E & O Insurance) since 1949. We offer coverage through some of the finest, most financially-sound insurance companies to assist our clients in obtaining the best combination of coverage and cost to fit their own unique professional insurance requirements. Whether you are a professional seeking Errors & Omissions or Professional Liability Insurance for your business or an independent insurance agent securing coverage for a client, our goal is to make your insurance buying experience a positive one.
To learn more, click here.
Contact Us
We help our members sell more homes.
We help people realize the dream of homeownership. We are dedicated to protecting private property rights.
Greater San Diego Association of REALTORS®

Business Rating
Click Here to
view profile​​​​​​​